"Should we go to their wedding? I don't really look presentable. I don't even want to be around
ME

right now."

Four hours after meeting the women of Patacancha, we're being fed home made quinoa soup, learning the intricate details of weaving beautiful hand made pieces, and asked if we would like to attend a wedding ceremony later that night.

From the very beginning stages of planning our Peru trip, my way more organized friend Ivy and I wanted to be immersed in the country's culture. Numerous friends shared their travel stories of its history, vibrance, and the people's strong connection to their land and culture, which feels something so distant as an American nowadays with the situation at Standing Rock.

We researched non-profit organizations that focused on women and came across Awamaki, a non-profit that connects the Andean women with the global market by giving
them access to a working income while keeping true to their culture,
heritage, and values. The relationship they had with the people of the town, the history they shared, and their true passion to inspire these women to help provide for their family and increase their quality of life reminded me in the power of simply caring.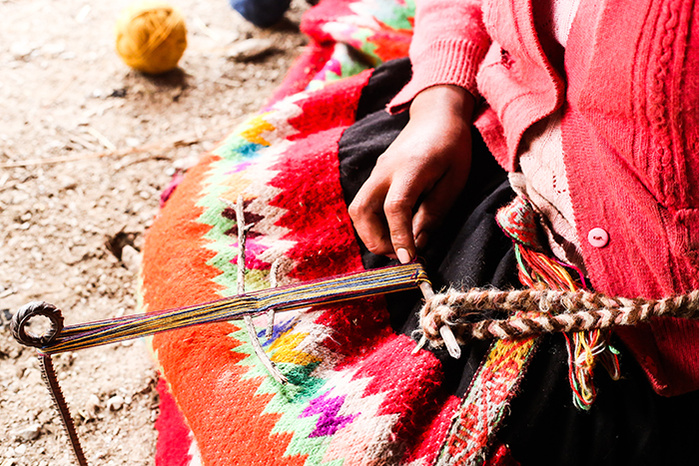 As we drove up the mountains and entered the town, I was overly stimulated in such a positive way. We were greeted with open hearts and smiles - colors with such a palpable sense of saturation, and a striking eagerness to connect with total strangers. Organic Eucalyptus tea was waiting for us, and damn, it was the most refreshing thing I ever had in my life - please note that we were also chewing on coco leaves with every breathe we took, sooooo…… Anyways, once we got settled and gathered around the piles of alpaca yarn, we began learning the fascinating process of weaving. Each step is natural from beginning to end. The women gather the alpaca hair and spin it into yarn as if it was like breathing. From there, they naturally dye the yarn with dried beetle's blood and eventually arrange each strand to create patterns and graphics so effortlessly, it was damn near hypnotic.
After the pieces were made, we were able to buy directly from these women and were gifted bracelets that we were able to help weave - I gave up in about 2 minutes.
We sat with these women and enjoyed the company, the culture, and heritage. One interesting thing they shared was the tradition of asking a woman's hand in marriage. If a man wants to marry a woman from the town, he must walk to her house in the middle of the night to ensure he does not see an other woman on the way there. Then he can ask her father for her hand in marriage, proving that no other woman will come in the way of his commitment. Meanwhile, I'm over here wondering if a guy has another Bumble date the next night, probably.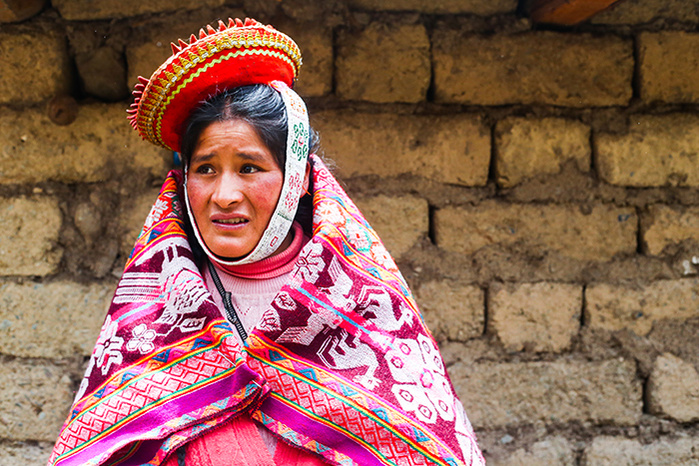 I admire the strength in the tradition and values of the people of Peru and the eagerness of the Patacancha women to learn and provide for their family alongside the men.

"The most powerful way to reduce poverty is
giving women access to income. " - Awamaki
Special thank you to the women of Patacancha, and Jessica and Mari of Awamaki. Thank you for sharing your passion to help other women and opening up your home and hearts.
Here's the link to learn more about the organization.
https://awamaki.org/